Collaborators

QiPing Feng, Ph.D.
Assistant Professor of Medicine, Clinical Pharmacology
Dr. Feng's research focuses on pharmacogenetic analyses in the context of drug outcome and adverse effects. She has a broad background in molecular genetics with specific training and expertise in pharmacogenetics.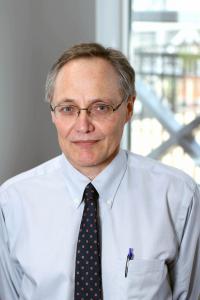 C. Michael Stein, M.B., ChB
Professor of Medicine, Division of Rheumatology & Immunology
Dan May Chair of Medicine & Pharmacology
Associate Director, Division of Clinical Pharmacology
Director of Fellowship Program, Division of Clinical Pharmacology
Dr. Stein is an established physician-scientist who is a rheumatologist and a clinical pharmacologist. His research has used the
tools of translational science to define the mechanisms underlying cardiovascular disease associated with inflammation as well
as to understand interindividual variability in response to drugs. 


Kelly Birdwell, M.D.
Assistant Professor of Medicine, Nephrology and Hypertension
Dr. Birdwell is a nephrologist, transplant specialist, and translational physician-scientist specializing in patient-oriented research. She examines the factors involved in the pathogenesis, course, and survival of patients with kidney failure and kidney transplantation. Her overarching goal is to improve transplant outcomes by implementing pharmacogenomics as an innovative step towards precision medicine. 
 

Adriana Hung, M.D., MPH
Associate Professor of Medicine, Nephrology and Hypertension
Dr. Hung is an epidemiologist and a nephrologist with extensive experience in pharmacoepidemiology. She has examined the environmental and genetic determinants of inflammatory response and insulin resistance in chronic kidney disease (CKD). She has also studied interventions devoted to down-regulating inflammation and how they impact outcomes in CKD. She is the site PI for the Million Veteran Program at the Nashville Veterans Affairs, an initiative from the VA system to create a bio-bank for precision medicine.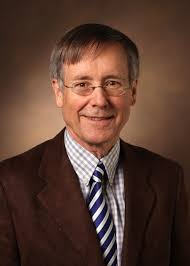 William Dupont, Ph.D.
Professor of Biostatistics and Preventive Medicine
Vice-Chair for Academic Affairs, Department of Biostatistics
Dr. Dupont has worked for the last thirty-nine years in collaboration with clinical investigators at Vanderbilt. His current projects—in collaboration with Drs. Chung and Stein (and others)—are pharmacoepidemiologic studies examining the risks of fentanyl, oxycodone, and morphine in the treatment of non-cancerous chronic pain; the incidence of opioid toxicity in normal children treated with these drugs; and whether proton pump inhibitors reduce the risks of gastrointestinal bleeding in patients treated with warfarin. Over the past four decades, Dr. Dupont's work has focused on the application of novel and robust biostatistical techniques to the analysis of large databases as part of large epidemiologic studies and clinical trials. As part of this work, he has built and validated complex models of risk prediction and has contributed to work leading to the understanding of genetic determinants of many different phenotypes, including early asthma risk, reduced lung function, breast cancer, and prostate cancer.

Jacklyn N. Hellwege, Ph.D
Research Instructor in Medicine, Division of Genetic Medicine
Vanderbilt Genetics Institute
Dr. Hellwege is a genetic epidemiologist with experience in genetic association studies and integration of predicted transcriptomics. Her research interests include the genetics underlying phenotypes impacted by health disparities, with particular emphasis on fibroproliferative and cardiometabolic diseases.