Alyssa Leigh Davis, MD, MEd
Internal Medicine Resident 
Dr. Davis is a resident in Internal Medicine at Vanderbilt. She is interested in an academic career in rheumatology. Her research focuses on defining the role of genes involved in the thiopurine metabolic pathway on azathioprine side effects.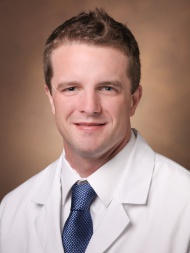 Tyler Reese, M.D.
Rheumatology Fellow 
Dr. Reese is a trainee in a combined fellowship program focusing on adult and pediatric rheumatology. He was an Internal Medicine/Pediatrics resident and then Internal Medicine chief resident at VUMC before beginning his fellowship in July 2018. His research interests include the pharmacogenomics of azathioprine and cardiovascular outcomes in systemic lupus erythematosus.
 
 Alyson Dickson, M.A., MTS
Lab Manager, Division of Rheumatology and Immunology
Alyson Dickson focuses on supporting the research in pharmacogenetics, pharmacoepidemiology, and outcomes for patients with rheumatic conditions.  Alyson's primary responsibilities include data management and analysis, quality control, and assistance with applications and publications.


 
 Kathi Hall, B.S.
Senior Programmer
Kathi is an experienced programmer/analyst in pharmacoepidemiology and is focusing her current efforts in the Rheumatology department  on the study of non-opioid pain medications.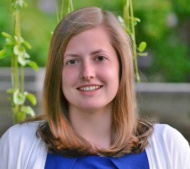 Meghan Corriere, MPH
Student 
Meghan Corriere is an Epidemiology Ph.D. student at Vanderbilt.  She is passionate about improving public health using pharmacoepidemiology methods.  Under the mentorship of Dr. Chung, she will be working on comparative safety studies of non-opioid pain medications.
 Laura Daniel, Ph.D.
Staff Scientist 
Dr. Daniel has over five years of research experience in cardiac diseases. Her current efforts focus on non-opioid pain medications and their cardiovascular risks.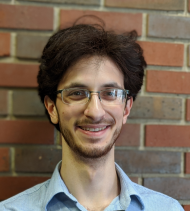 Jacy Zanussi, M.S.
Research Analyst
Jacy provides support for statistical modeling, programming, and data management on various projects, including the pharmacogenetics of azathioprine. His background is in mathematics, and he is greatly interested in advancing biology and medicine using math, statistics, and programming.
Elise Jackson
Undergraduate Summer Student
Ms. Jackson is a summer student joining our team from Spelman College. She is part of the Vanderbilt School of Medicine pipeline program. Her research project is focused on the role of ACKR1 on azathioprine-associated myelotoxicity.
Puran Nepal, MSc
Research Assistant
Mr. Nepal is a research assistant with background in mathematics and statistics.  He provides support for data management and statistical analysis on various projects.