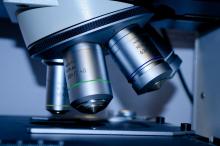 August 19, 2021
Are You Excited about the Human Microbiome? Would your ideal Postdoc combine Bench research and Clinical studies?
We have an immediate opening for a postdoctoral researcher within the Ferguson Lab, in the Division of Cardiovascular Medicine, Vanderbilt University Medical Center. Our lab uses functional and translational genomic approaches to understand genetic and environmental determinants of cardiometabolic disease risk.
This project will focus on understanding the causes and consequences of variation in gut microbial composition using clinical and basic science approaches. The ideal candidate will have a background in molecular biology, microbiology or genetics, have strong skills in cell culture and data analysis, and a lot of enthusiasm for studying the microbiome!
Requirements
PhD in microbiology, genetics, molecular biology, cell biology, biomedicine, nutrigenomics, or related field.
Skills in basic molecular biology techniques including cell culture, DNA/RNA/protein isolation, PCR.
Enthusiastic, self-motivated, and able to actively lead complex translational projects, while working as part of a team.
Excellent written and oral communication skills.
To Apply, please email Dr. Jane Ferguson (jane.f.ferguson@vumc.org), including
A cover letter describing your interest in the position, including research experience and career goals.
Your current Curriculum Vitae
Contact information for 3 references. 
About VUMC
Vanderbilt University School of Medicine is a top ranked medical school and is equipped with world-class cutting-edge experimental and computational core facilities.
As a postdoc, you have access to additional training and resources through the BRET office: https://medschool.vanderbilt.edu/postdoc/
About Nashville
Nashville is a vibrant and growing city, which offers high quality music, great restaurants, rapid access to outdoor activities and is centrally located within the US. For more, visit https://www.nashville.gov/