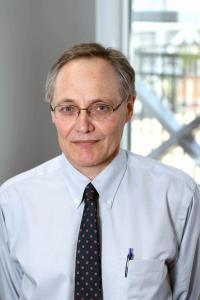 Dan May Professor of Medicine and Pharmacology, Assc. Director Division of Clinical Pharmacology, Director Fellowship Program
Assistant Professor of Medicine, Division of Rheumatology
I am working on pharmacoepidemiology, focused on evaluating the safety of drugs used in rheumatology. I also collaborate with Dr. Stein in his studies looking at the association of lupus, rheumatoid arthritis and cardiovascular disease.
Research Instructor, Division of Clinical Pharmacology
I study statin efficacy using biobank at Vanderbilt University (BioVU) which contains large amount of DNA linked to patient's electronic medical records (EMRs).
Research Instructor, Division of Clinical Pharmacology
My research interest is in the study the genetic determinants of cardiometabolic outcomes in physiological and pathological conditions. I am currently working on warfarin pharmacogenetics, and the risk of major bleeds and genetic variants in the adrenergic receptors and metabolic disorders.
Annette McCoy Oeser, BS, MLAS, CCRP
Clinical/Translational Research Coordinator III
My primary focus is on vascular studies in rheumatic diseases. My responsibilities include participant recruitment, performing studies, lab management, managing databases, and managing research samples. I am certified as a Clinical Research Professional (CCRP) since 2004 through the Society of Clinical Research Associates (CCRP).
Instructor of Medicine, Division of Rheumatology
My research interest is in cardiovascular disease in patients with rheumatoid arthritis and systemic lupus erythematosus. My ongoing research interests including the effect of inflammation on the heart; the effect of inflammation, specific immunomodulatory drugs, and autoantibodies on HDL function; and the HDL as an epigenetic regulator of vascular cells in rheumatoid arthritis