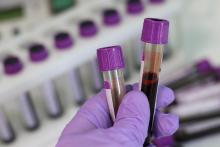 July 1, 2019
We are recruiting a study coordinator who will play an active role in coordinating clinical and translational research studies at Vanderbilt University Medical Center.  The study coordinator will work under the direction of a Clinical Trials Manager and the research physicians/scientists involved in Vanderbilt Translational and Clinical Cardiovascular Research Center (VTRACC). The research studies will focus on improving our understanding of the cardiovascular system and metabolism.
Some of the research studies in which the employee will be directing are human clinical studies carried out at the Vanderbilt Clinical Research Center (CRC) during which research study participants will undergo study procedures (e.g. receive study medications, intravenous infusions, imaging), and we will analyze effects of those interventions on various endpoints related to the cardiovascular system and metabolism. This employee will play a leadership role in conducting research studies from study planning through study closeout, including recruiting study participants, screening potential study participants for eligibility for the study, scheduling study visits, assisting nursing staff and study physicians with procedures during study visits as necessary, organizing study samples for analysis, and data management. The study coordinator will also be in charge of ensuring compliance with regulatory agencies and safety monitoring boards.
For more information or to apply, please: 1) Go to Vanderbilt careers website ( https://www.vumc.org/careers/), 2) Go to "Search Jobs" section on the right side of page, and click "External Applicants" or "Current Employees," and 3) under "Keyword", type #1905886 and the position ("Clinical/Trans Research Coord II" and Organization "Cardiovascular Medicine 104333") should appear.
Qualifications: Bachelor's Degree and 2+ years experience required. Preference will be given to candidates with human subjects research experience including, but not limited to submitting IRB applications, supporting NIH-funded studies, entering and managing data, and maintaining project documents
Contact: For questions, please contact Cassandra Reynolds, BS, at Cassandra.f.reynolds@vumc.org or 615-875-9854.