Overview


The overarching theme of research in the Roden laboratory is how genomic variation affects variability in disease susceptibility and response to drug treatment.

The protocol for an ongoing project could implement the following methodology.


Discovery
Our focus at the bench is on abnormalities of cardiac rhythm, and individual projects incorporate the expertise of the laboratory in mining electronic health records (EHRs) and in basic electrophysiologic methods, including the use of emerging medium and high-throughput approaches for functional genomics. The lab has a strong tradition in translating discovery from the bedside to the bench and back.

Dr. Dan Roden

has been Principal Investigator for Vanderbilt's large BioVU resource that links DNA samples from almost 300,000 patients to their deidentified EHRs since the program was launched in 2007. ​​​​​​​He has also co-directed the Vanderbilt site in the National Human Genome Research Institute's Electronic Medical Records and Genomics (eMERGE) network since 2007, and he currently serves as co-Principal Investigator for the Data and Research Center in All of Us, a national effort aiming to recruit at least a million Americans, with their EHRs and biosamples, from diverse backgrounds. He directed Vanderbilt's site in the NIH's Pharmacogenetics Research Network (PGRN) and in the American Heart Association's Strategically Focused Atrial Fibrillation Research Network (AF-SFRN).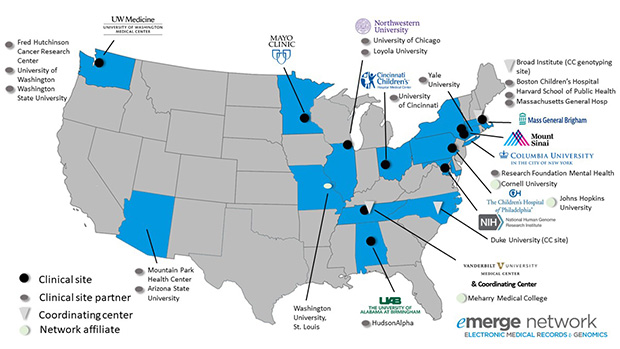 Large genome-wide association studies (GWAS) have identified hundreds of common variants that each contribute a small risk for disease susceptibility. Combining these variants into a Polygenic Risk Score shows promise in identifying individuals at unusually high risk for common disease. The eMERGE network's long-term goal is to understand how best to implement genomic discovery to enable "Genomic Medicine", the idea that genomic information will be used to guide individual treatments. The current (2020-2025) cycle of eMERGE will combine Polygenic Risk Scores, family history, and clinical risk factors to identify and inform patients at unusually high risk for 10 common diseases including breast cancer, type 2 diabetes, or atrial fibrillation. Advice on suggested preventive approaches will be provided to high-risk patients and their physicians. The study is recruiting 2,500 patients per site at Vanderbilt and 9 other centers nationwide.
The All of Us initiative aims to recruit at least 1,000,000 Americans, including those not usually represented in biomedical research. Participants will contribute their EHRs, biospecimens for laboratory study (including whole genome sequencing), and responses to survey questionnaires. Importantly, results obta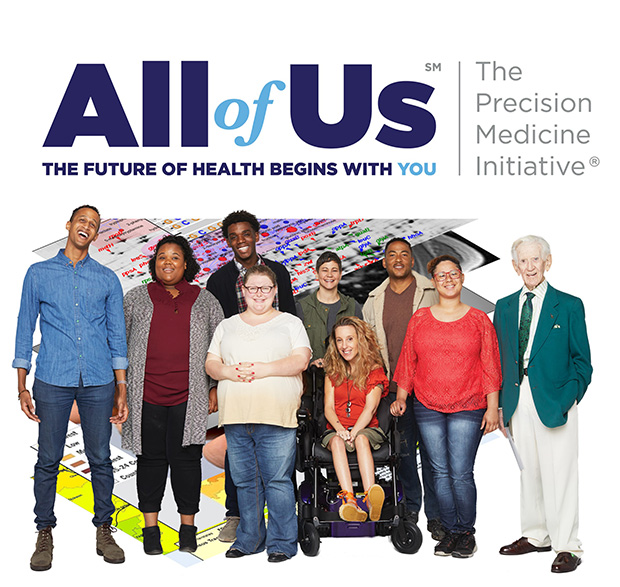 ​​​​​​​ined by the study, including genetic variants known to affect disease susceptibility or drug response, are being returned to participants. The Data and Research Center is a partnership among Vanderbilt, Google Verily, and the Broad Institute. Our goals are to acquire, curate, and secure the data, and then make the data and analysis tools available to a very broad research community in a cloud environment.