Welcome to the Ferrell Lab at Vanderbilt University Medical Center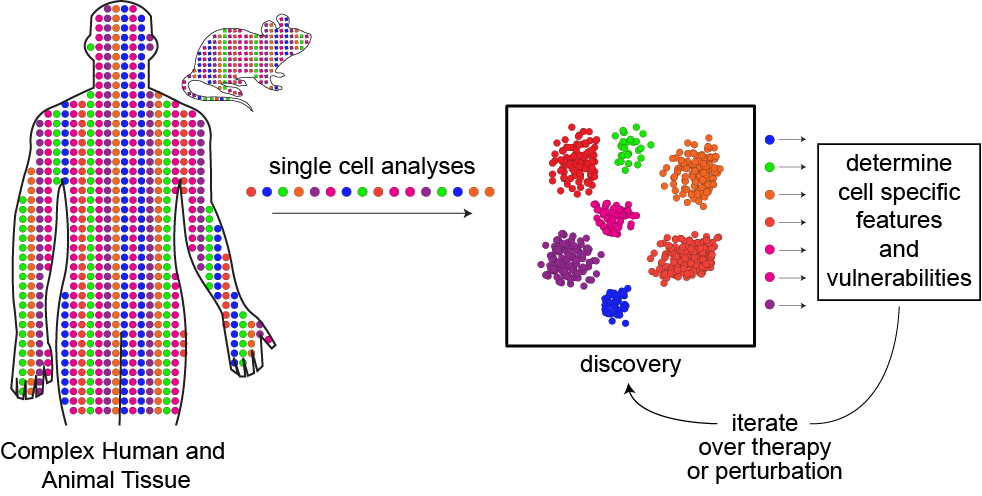 The primary goal of our lab's research is to improve our understanding of myeloid malignancies, particularly acute myeloid leukemia (AML) and myelodysplastic syndrome (MDS), by using single cell approaches for therapeutic discovery. 
Central to our approach is the collection of clinical samples at different time points during and after therapy. We then combine several modalities to understand how single cell and bulk leukemia signaling, host immune:cancer interaction, epigenetic alterations and gene expression change over time and affect disease outcomes. Patient samples are precious resources and it is our goal to elucidate as much biological insight from each sample as possible. We believe in team science and through collaborations with chemical biologists, immunologists, bioinformaticians and clinicians to make the biggest impact in patients' lives.