STEVENS-JOHNSON SYNDROME/TOXIC EPIDERMAL NECROLYSIS 2021: Collaboration, Innovation and Community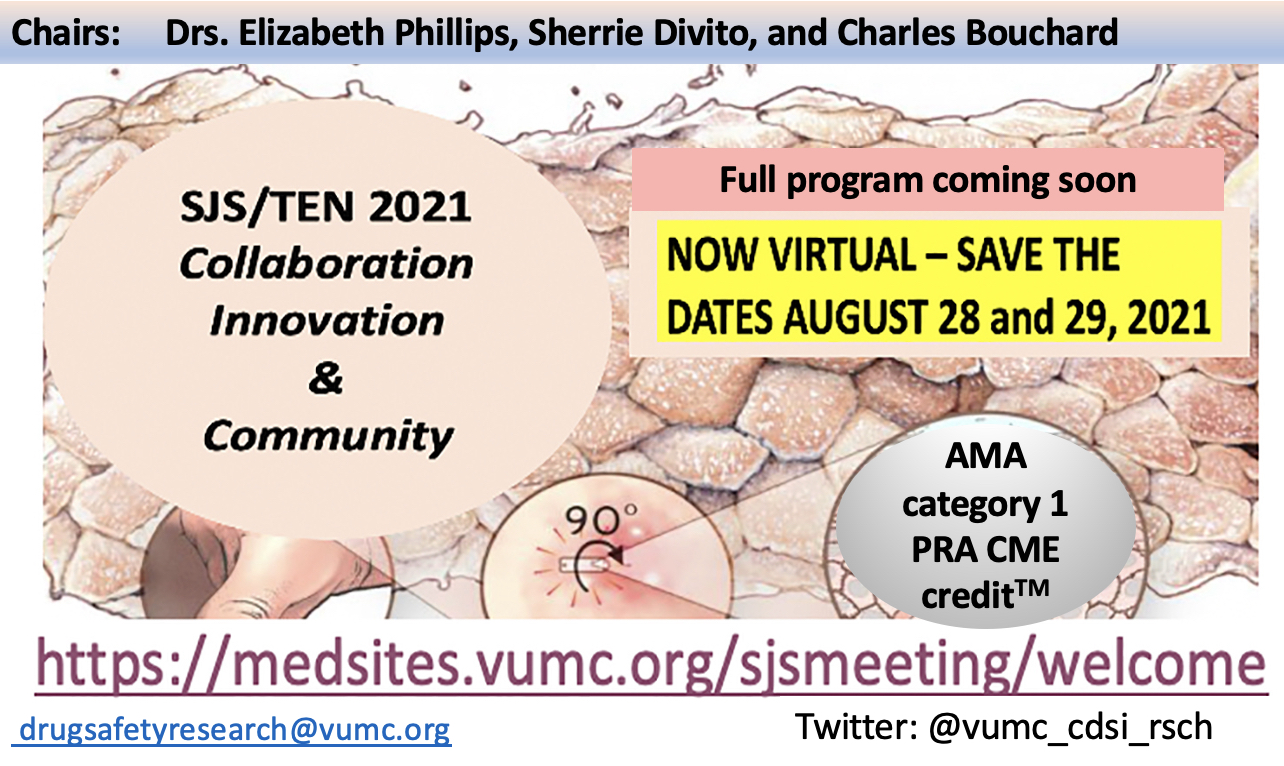 Dear SJSTEN 2021 faculty members, colleagues, and friends,  
We are happy to announce that the SJSTEN 2021 meeting will still occur in 2021 but is planned for a virtual meeting the weekend of August 28 and 29.
We are in the process of organizing the program and will be back in touch very shortly with more details.  There will be an opportunity to pre-record talks.  We are trying to make this as interactive as possible and to encourage live discussion.
Some highlights of the meeting:
Tribute to the late Dr. Jean-Claude Roujeau who passed away earlier this year– a true pioneer in SJS/TEN research and clinical care
and SJS survivor/family  and community workshop
·  A pharmacogenomics workshop
·  A poster discussion session for trainees
·  Over 25 keynote sessions on cutting edge topics related to SJS/TEN including some concurrent scientific sessions.
·  Panel discussions
·  Feature sessions on NIH funding, grants and publishing
More details will follow on this as we will endeavor to accommodate your schedules given the multiple time zones that this will now incorporate.
Below is a REDCap link that you can forward to colleagues and SJS survivors for them to register interest in the meeting.
Many thanks,
Your co-chairs
Elizabeth Phillips, Sherrie Divito and Charles Bouchard