Welcome from the Chair, Mary-Margaret Chren, MD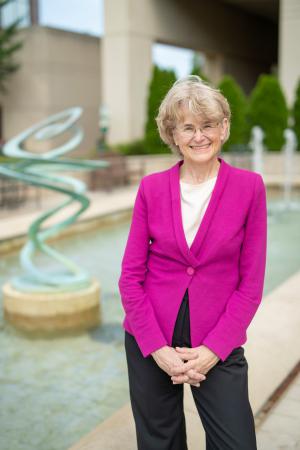 Dear Friends,
The Department of Dermatology at Vanderbilt sends warm greetings to all of you who have watched and helped us grow!  As you know, the Department builds on a long legacy of uncompromising excellence, starting with Dr. Lloyd King, who, with the support of Dr. 'Buck' Buchanan, founded and grew Vanderbilt Dermatology decades ago.  Dr. George Stricklin continued the success, and by 2015, the Division was poised to become a Department at Vanderbilt, responsible for its own clinical, educational, and research activities.
I am just thrilled to be here.  We have wonderful, highly accomplished faculty, a sought-after residency, and rapidly expanding new research projects and grants.  In addition, we are growing within the broader Vanderbilt University Medical Center, an unparalleled environment for us to thrive in all respects.


In Memoriam
Jeffrey David Byers, MD, Associate Professor and Vice Chair for Clinical Affairs, passed away on January 9, 2021. We join his family in grieving for this great loss. In the year ahead, we will consider as a Department how best to honor his legacy. For now, we will simply be taking some time to remember him and know he will be missed.