Coronavirus at US Department of State.gov
Response to the COVID-19 Pandemic:
Dear Potential Participants,
As a result of the COVID-19 Pandemic, we have met the challenge to provide our courses in online versions. All of our courses and retreats are available via Zoom® until further notice.
Because our courses are highly interactive and have small group activities and role plays, you MUST have appropriate technology (laptop or desktop with camera and speaker/microphone capabilities) and working internet to participate.
All course materials are printed and shipped prior to the start of the on-line course for all registered and paid participants.
If you have any questions, please call or contact us via email  at cph@vumc.org. Thank you and we look forward to working with you.
Dr. Dewey and the CPH Team
(Rev. Oct 16, 2020)
Supporting Clinicians During the COVID-19 Pandemic
Charlene Dewey, MD, MEd; Susan Hingle, MD; Elizabeth Goelz, MD; Mark Linzer, MD
Annals of Internal Medicine - 20 March 2020
---
Relaxation Station


Focuses on building healthcare providers' resilience during the pandemic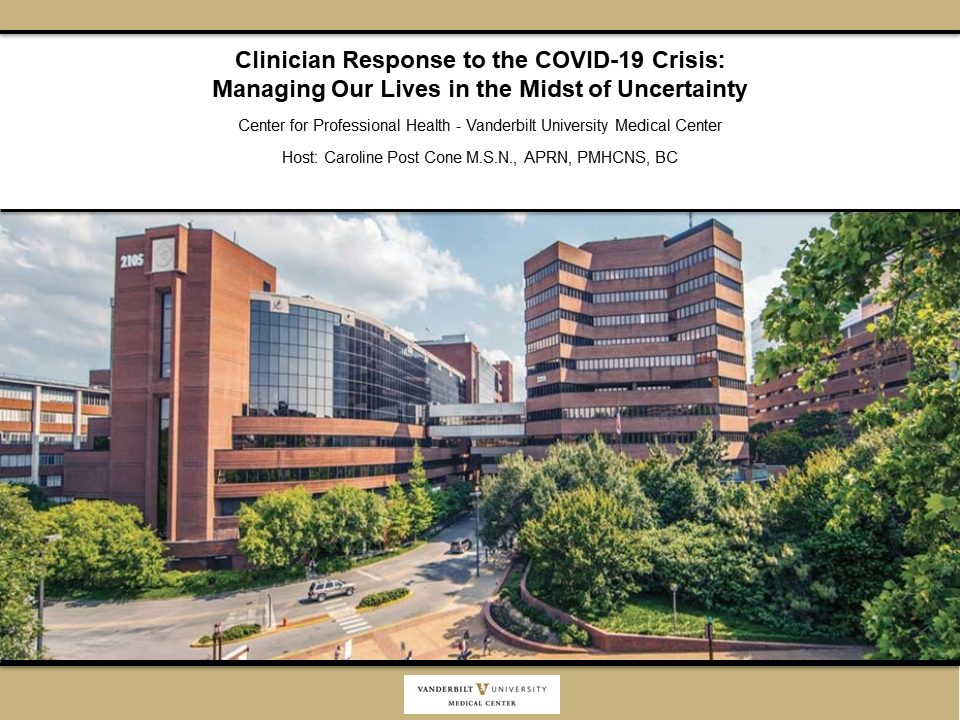 Thursday Wellness Live Webinar Series - A live discussion for healthcare providers facing the COVID-19 pandemic
Hosted by: Caroline Post Cone M.S.N., APRN, PMHCNS, BC
---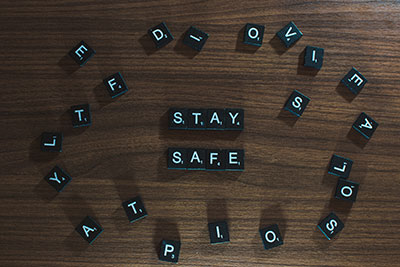 ---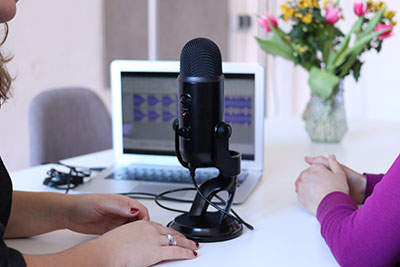 ---
COVID Prayer and Reflection for Us All
https://discover.vumc.org/2020/08/fostering-clinician-wellness-as-covid-19-fatigue-builds/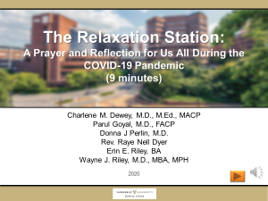 ---
Just for fun / Laughter is the best medicine
---
Center for Professional Health Educational Programs and Activities
Professional Development
Live courses held on campus over 3 days.
Professionalism
Proper Prescribing of Controlled Prescription Drugs
Hazardous Affairs/Sexual Boundary Violations
Distressed Physicians Program
Web-Based Learning
Self-paced learning activities over 20-60 minutes and some programs are several modules over 2 hours or more. These are on-line programs for distance learning.
Hazardous Affairs

Proper Prescribing of Controlled Prescription Drugs

Professional Health and Wellness
Retreats/Conferences
Live programs over the course of 8 hours to 2 days held on-site.
Women Physician Wellness Retreat
Addressing the Burnout Epidemic: A Training Program for Healthcare Leaders
Transitioning into Retirement Retreat
Jumpstarting your Career: Transitioning into the Profession – A Retreat for Residents
Men's Retreat: Managing and Dealing with Teams
Women in Healthcare: The Pursuit of Wellness
Health and Wellness
Live sessions from 1 hour to 4 hours.
Wellness of the Physician and other healthcare providers
Building resilience
Stress and Stress management
Burnout and Burnout Prevention
Physician Impairment
Happiness and Gratitude
Meaning, Purpose and Values
Communication Skills
Conflict and Conflict Management
Negotiation Skills
---
Quick Links
---